The last week of the season has gone by; it was a quiet week here at the lodge but the fishing was still awesome. We were able to fly out two of our clients to our outpost camp on the coast, one of the places where we do our salmon fishing. While there they were able to catch and release over 70 fish in one day!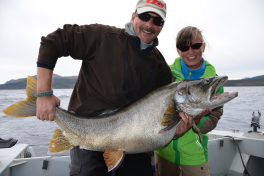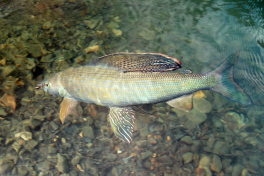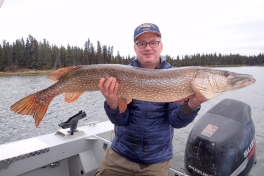 We did not have any guests who were interested in mushroom picking so this week we did not get any King Boletus.
The weather has been cold and snowy but we had a few nice warm days as well. With the precipitation that we have been getting the water levels have raised a bit and now they are at normal levels for this time of the year. The last few days it has been very windy, a lot of tree fell during the wind storm.
We went out with two ATV's and cleared the path to our cabin at Frederik Lake so that it will be more passable in the spring. We have begun our close down now and are getting all the equipment stored away so it is ready for next year. The season was a success and we are already looking forward to next year.
We would like to thank all the guests that joined us this year. We are looking forward to seeing you all in the future to experience more of the world class fishing at Dalton Trail Lodge. We would like to also thank all the staff that helped us out this summer; we could not have done it without them. Take care everyone and have a good winter!
Your Dalton Trail Lodge Team