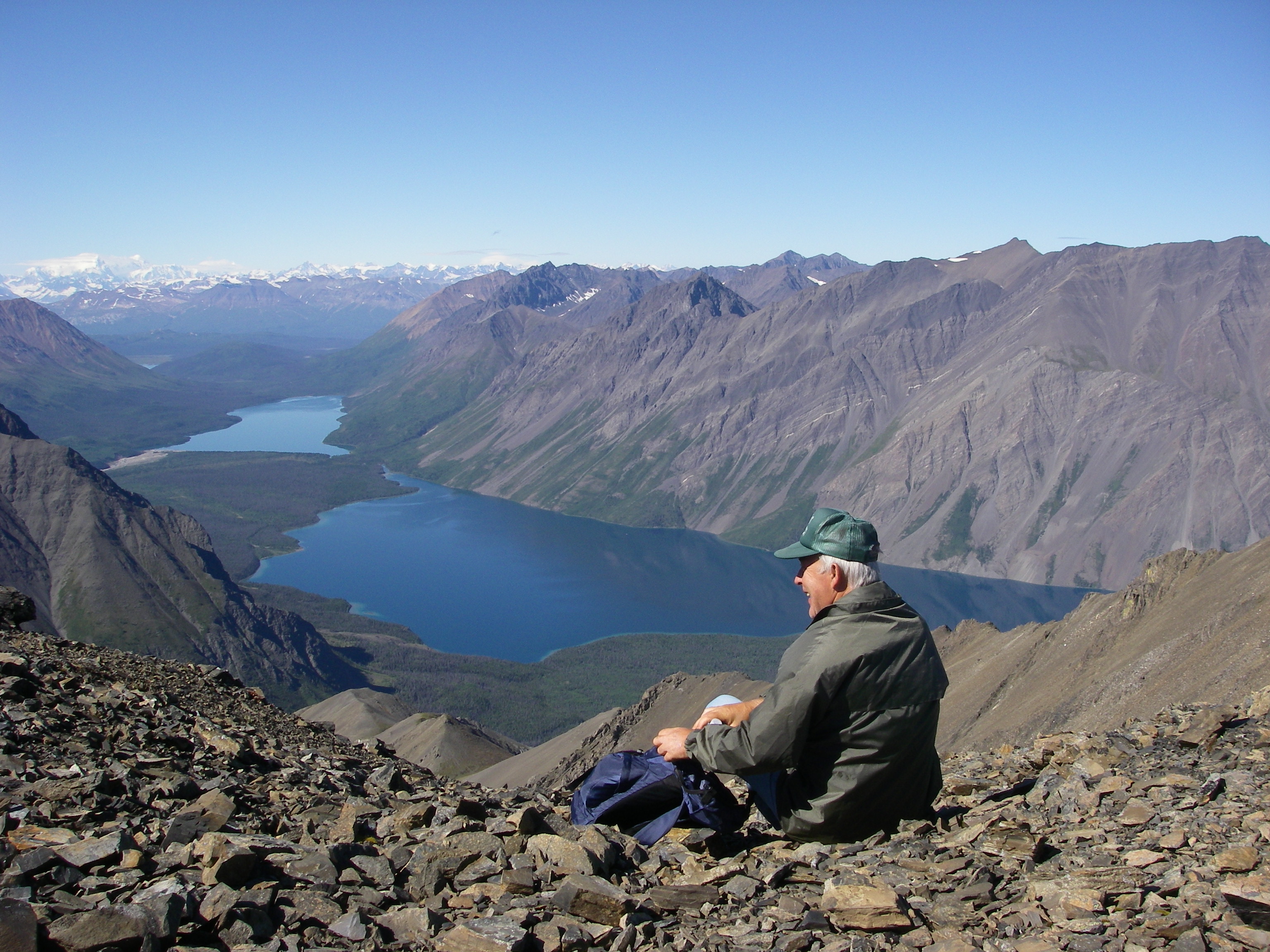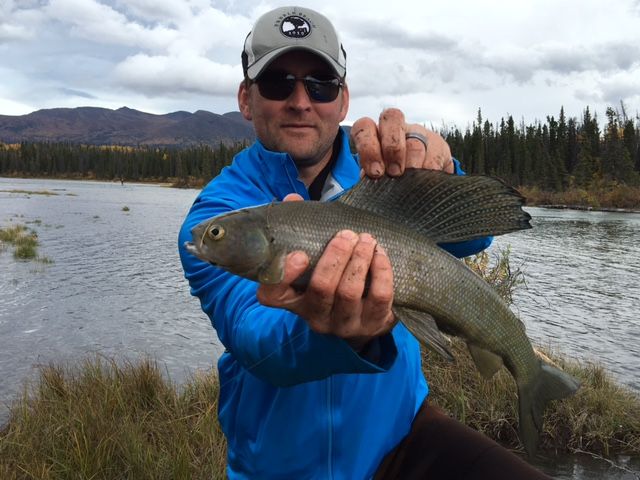 With miles of untouched wilderness, majestic mountains, clear, clean water and a rich variety of animal and plant life, Dalton Trail Lodge is the perfect base to explore Kluane National Park.
The info below are just a few examples of the countless trails waiting for you! We have all the necessary camping gear and sleeping bags for your overnight trips here at the lodge.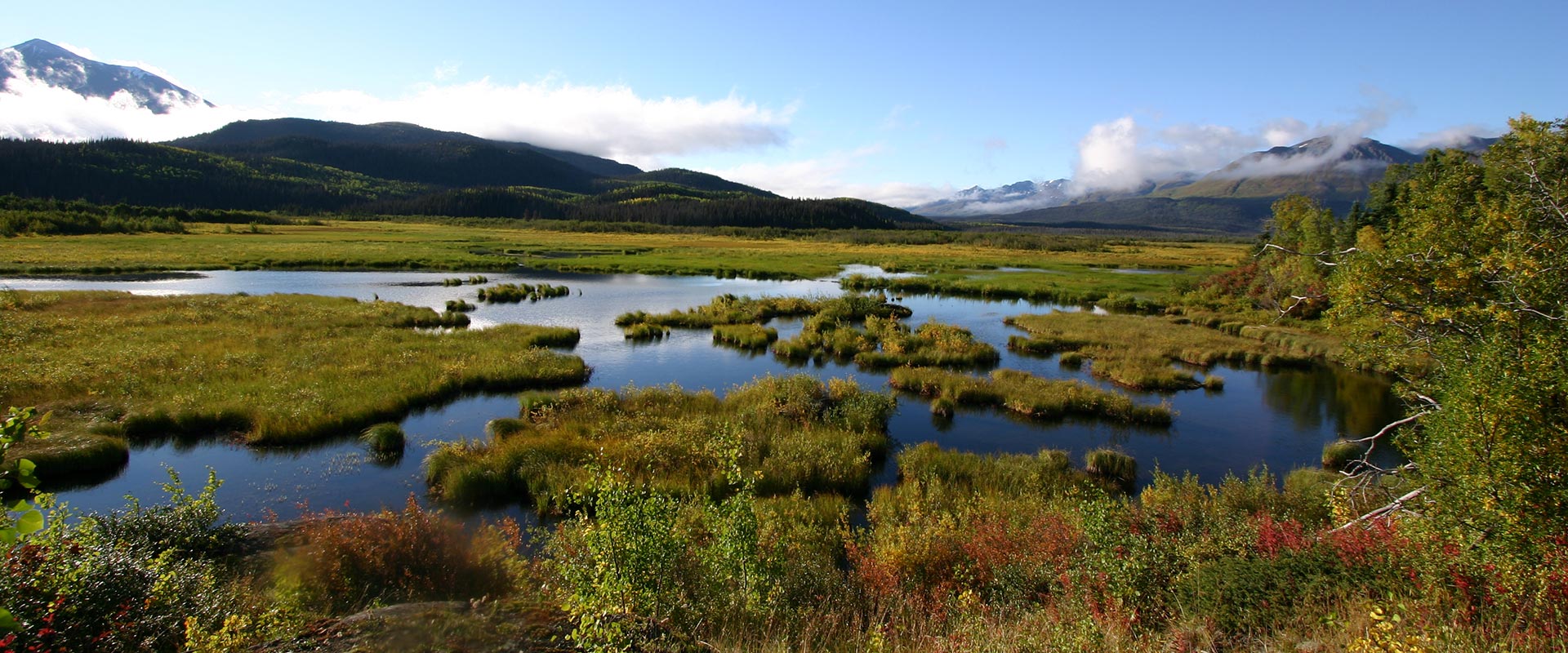 One of the best ways to enjoy Kluane National Park, its mountains, wide valleys, lakes and glaciers is to explore it on foot. Whether you are planning a short walk through the countryside or an extended trek into the wilderness, you will discover excellent hiking alternatives for the novice or expert. The best season for hiking is between June and September, when the trails are dry and the weather is likely to be warm.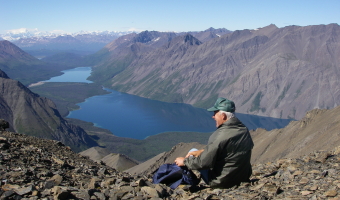 With a good pair of hiking boots, a pair of binoculars for the added pleasure of wildlife watching and all the necessary gear for your trip, you're ready to begin one of the most enjoyable experiences the Yukon has to offer.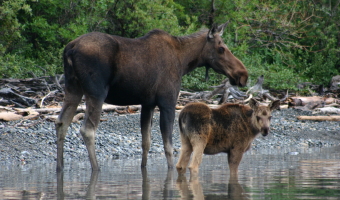 An experience of a lifetime is a 3 day trip to Frederick Lake. We have a romantic cabin at this remote lake. The first day you hike along an old trap-line to the cabin. The second day you explore the area. There are a lot of mountains to climb, you can fish the beautiful lake for trout and grayling, you can watch moose, black bear, grizzly, eagle, go for a boat ride or just enjoy the wilderness. The third day you hike back to the lodge.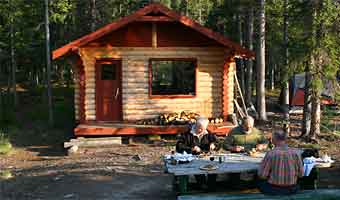 Another exciting trip follows the Dezadeash River into the Alsek valley. This is the only major river valley flowing from the Yukon to the Pacific and our favorite spot to watch grizzly and dall sheep.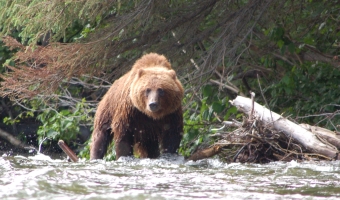 The Auriol trail is a 19 km round trip. The trail gradually climbs through a pleasant spruce forest with occasional open areas providing views of the surrounding mountains.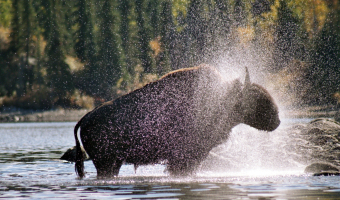 Mush Lake trail follows an old mining road for 21.6 km through a wide forested valley. Abundant wild flowers and a variety of wildlife are the main attractions of this hike. This is an ideal 3 day trip. We have a motor boat on Mush Lake and a canoe on Bates Lake to explore the area.
Additional nights CAD $365.00
Including transfer from Whitehorse/Haines to the lodge, all meals and accommodations, daily transfer to the trail heads, one day with guide, all rentals from the lodge (except motor boats, ATV's and cars).
Travel Planning
There are daily flights to the Yukon with a stop-over in Vancouver, British Columbia, from anywhere in the world. There is also a weekly non-stop flight from Frankfurt to Whitehorse.
Following is a list of important travel information that you may wish to print for future reference. Just click on the link and print the document.